We are starting to collect donations for drones for a friend of the fund from theAirborne Assault Brigade- Kostyantyn Burdyga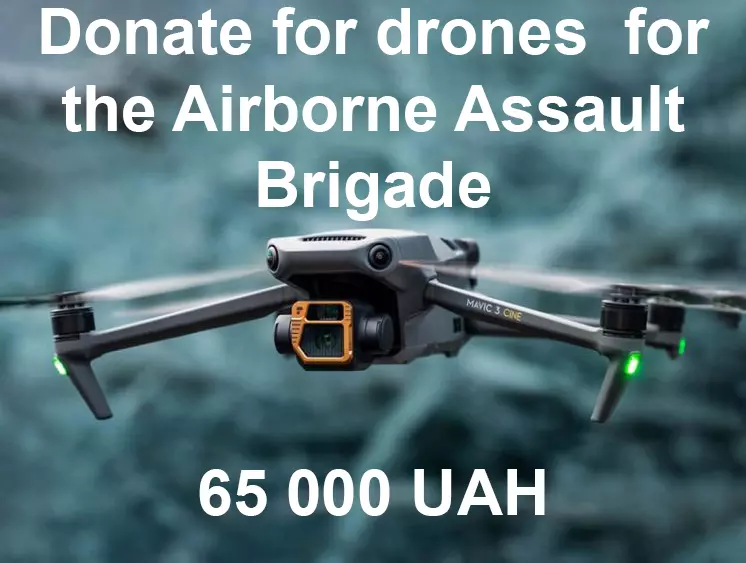 Our friend Kostyantyn Burdyga, junior lieutenant (call sign Cosmos) of the Airborne Assault Brigade was saved by phone.
This happens. He was treated in the hospital and again went to defend Kherson.
After two months, he had 3 days to rest. Than to fight again, but near Bakhmut.
The boys need a pair of Drones.
Donations have already been collected for one. UAH 65,000 (1 500 $) is not enough for the second.
Ukrainians are the strong nation! Now is a more difficult time and you have to do good every day. Let's help the guys and donate for the Drone as soon as possible!
We believe in the Victory of Ukraine!
Glory to heroes!