Daniel Grekin is a volunteer and military man.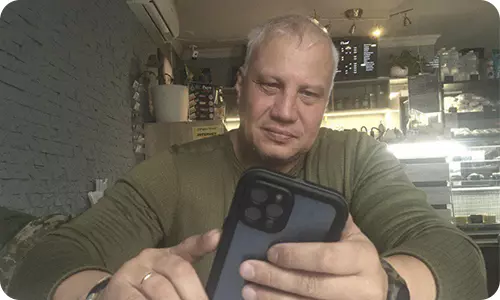 Since the first days of the russian invasion on the territory of Ukraine in 2014, Daniel Grekin (call sign Finn) has been helping Ukrainians as a volunteer.
Since 24.92.2022, Daniel and his partners have rescued and helped Ukrainians, evacuated their pets from Ukraine.
He constantly supplied humanitarian aid, equipment and uniforms for the military from various countries.
At the end of 2022, he courageously joined the ranks of the defenders of Ukraine, went to battle with the aggressor.
Daniel helped and support my family and friends, became a reliable friend during the toughest moments of the war.
He fought near Bakhmut. Now he is retraining in order to fight and defend our Ukraine more professionally.
Glory to the heroes!
We believe in VICTORY!